June 29, 2022
10-Digit Dialing Will Be Required Starting July 6th.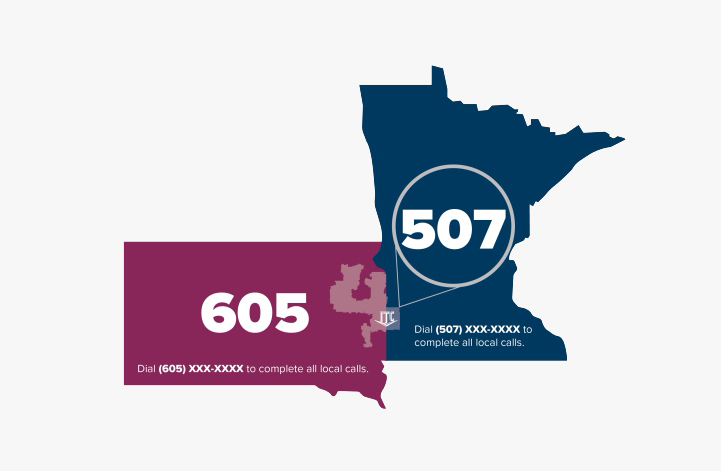 On July 6, 2022, 10-digit local calling will be required for the ITC service area, and it will become mandatory nationwide on July 16, 2022. The price of the call, coverage area, EAS, or other rates and services will not change due to the dialing change.
The FCC has adopted 988 as the designated three-digit dialing code to route callers to the National Suicide Prevention Lifeline. For 988 to work, 10-digit local dialing must first be implemented. Starting July 16, 2022, 10-digit dialing will become mandatory nationwide, and calling 988 will route your call to the National Suicide Prevention and Mental Health Crisis Lifeline.
Now through July 5, 2022:
10-digit dialing (area code + telephone number) is allowed and should be used
7-digit dialing may still work
Starting July 6, 2022:
10-digit dialing will be required for local calls.
7-digit dialing will no longer work. A recording will inform you to hang up and dial again using the area code + 7 digits.
Business Customers
Businesses have a few other items to address for 10-digit dialing. In addition to changing your dialing patterns, all services, automatic dialing equipment, or other types of equipment programmed to complete local calls using only 7-digit numbers will need to be reprogrammed to complete calls to 10-digit numbers.
Some examples are:
Phone System Speed Dial Settings
Phone System Call Forwarding Buttons
Fax Machines
Fire Alarm or Security Systems
Auto Dialers – Ex: Sensaphones
Mobile Phone Contact Lists
Voicemail Services
Be sure to check your website, personal and business stationery, advertising materials, personal and business checks, contact information, and other items to ensure the area code is included. If you need assistance updating your ITC purchased or leased phone system, please call ITC at 1.800.417.8667 or CLICK HERE.
---
---