We invite you to check back here for regular updates. We'll let you know of progress, timelines, and any other need-to-know items.
The construction crew has completed the main line fiber installation in rural Lake County. Fiber-optic drops to the locations that signed up for service or gave permission will continue as the weather allows. Installations will start once the splicing and testing is complete.
Construction has started. Now is the time to sign up for service or fill out the form to deny fiber-optics to your home. Call ITC at 1.800.417.8667 for any questions.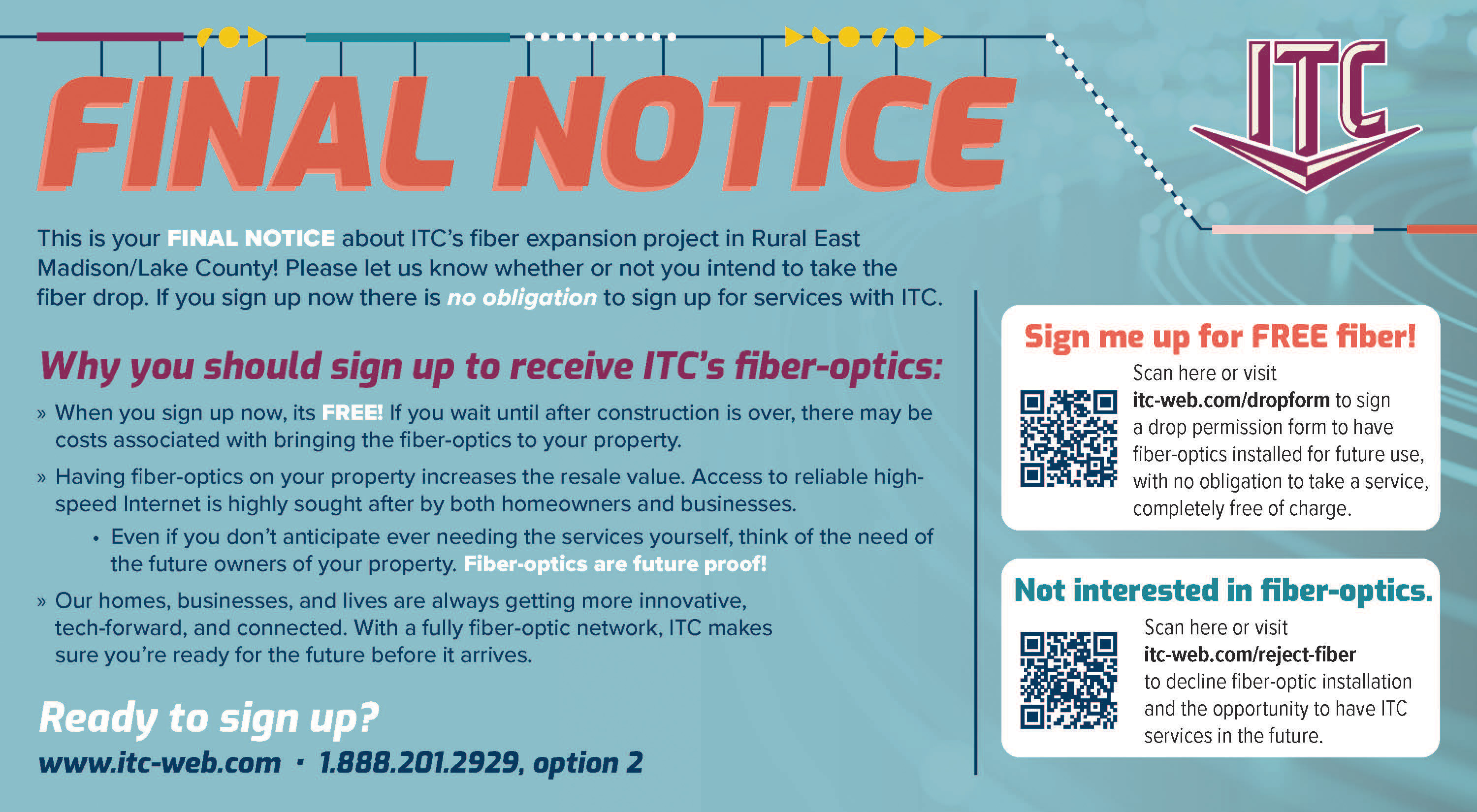 ITC wants to ensure that no one misses out on the opportunity to have fiber-optics installed, completely free of installation fees. As a result, we have introduced a new option: signing a drop-permission form to have fiber-optics installed for future use, with no obligation for services. This way, you can secure the free installation without any immediate commitment.
You do not need to do anything further if you have already signed up for fiber-optic services. The online application is the permission form for the fiber-optic installation. Thank you for signing up for service!
This new fiber-optic connection will offer residents and businesses a reliable, unlimited, Fiber-Fast Internet connection and local phone service. The fiber-optic construction phase is scheduled to start in late summer. By signing up for ITC service or giving permission for the fiber drop by June 30, 2023, you will be on the list for fiber-optics and avoid costly fiber installation fees in the future.
In order to give permission for the fiber-optics, CLICK HERE to fill out a drop form, or call 1.888.201.2929, Option 2
ITC technician, Jason Roberts, will be stopping by locations that have not signed up for service. Reminder, your applications for service are due by May 31st. You need to sign up for service in order to get a fiber drop to your premise.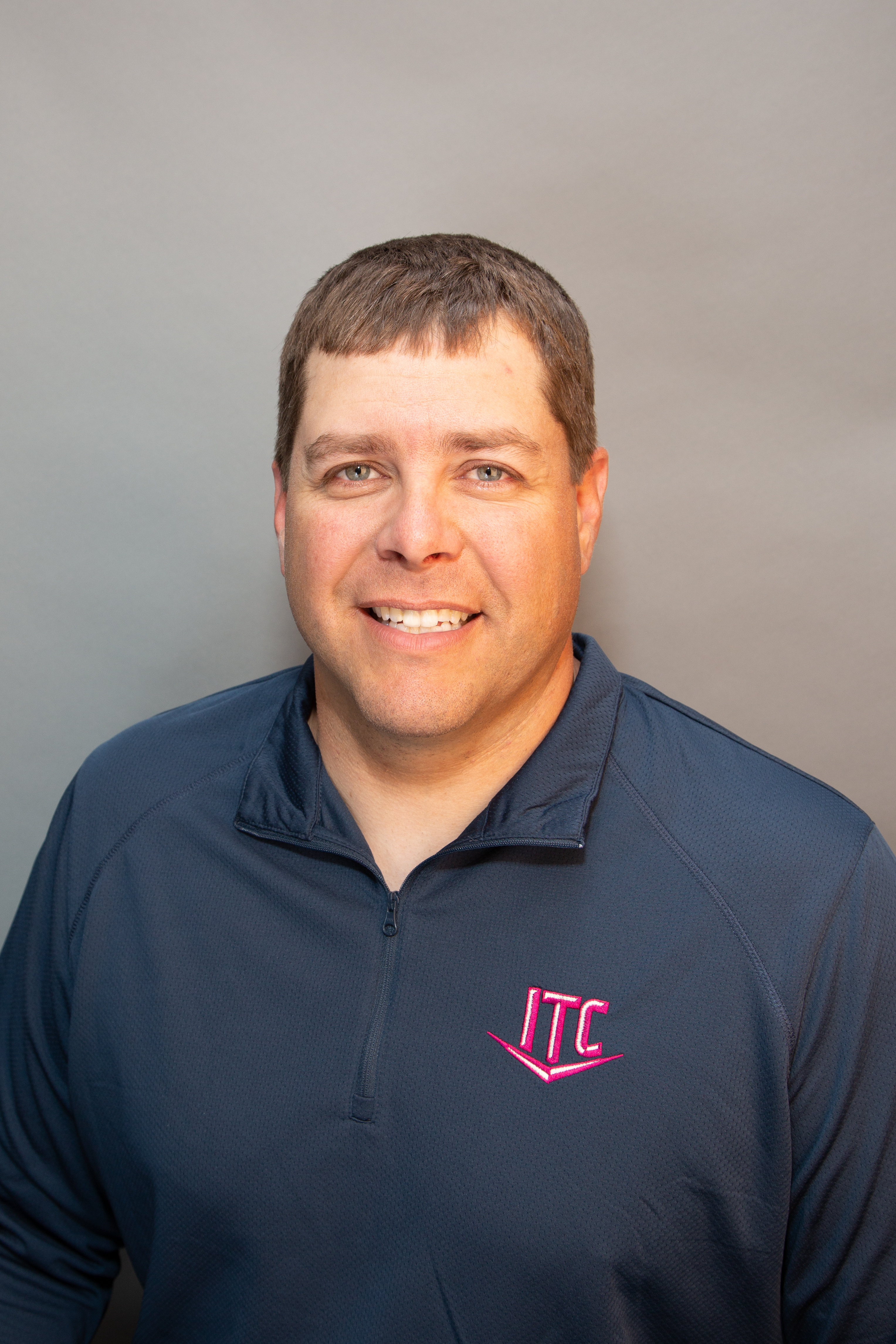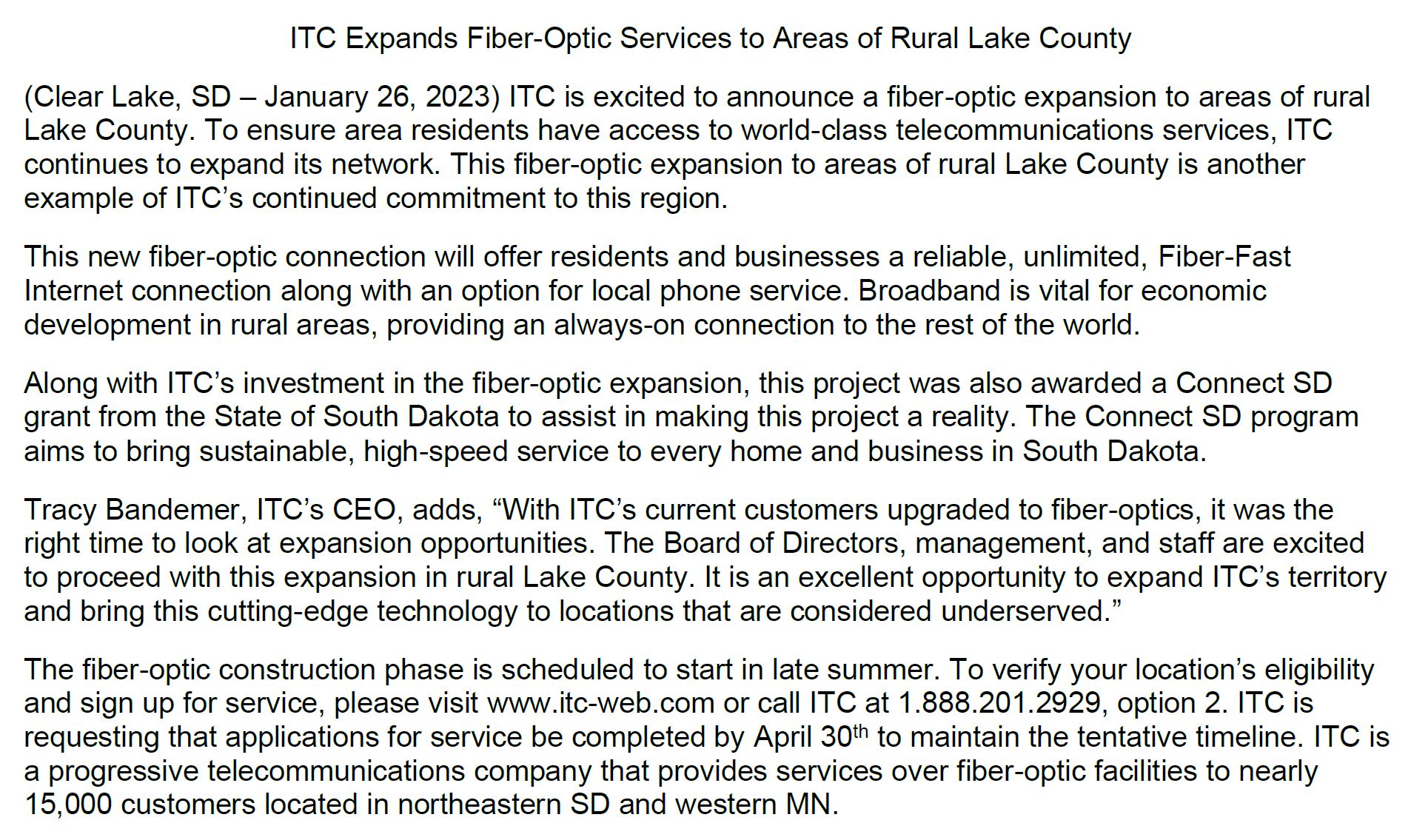 We are in the process of mailing out letters to potential customers that are included in the Rural East Madison/Lake County expansion.