November 29, 2022
Video Chatting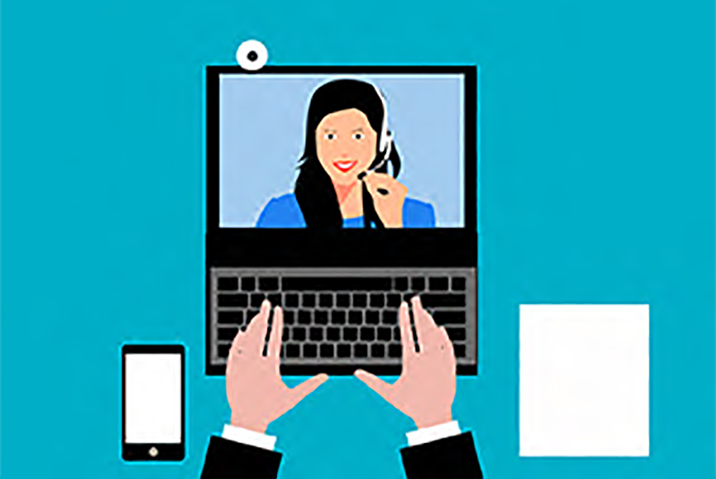 The holidays are an important time to connect with family and friends. Sometimes you get to see them in person, but if not, here are a few ways to video chat with them.
Zoom
Zoom is an app perfect for chatting with many family members or friends simultaneously. You can use Zoom with a computer, tablet, or phone. It is often used for work webinars and meetings because you can send invites and can share your screen. You can sign up for a free version of Zoom that allows you to chat for 40 minutes at a time. Go to https://zoom.us/ to sign up and begin chatting with family and friends.
FaceTime
FaceTime is a video chatting app that is made by Apple. Primarily Apple devices use this to video chat from phone to phone, tablet, or computer. More recently, Android users can use FaceTime if the Apple user sends them a link. To do this, the Apple user must open FaceTime and tap on Create Link. Then you can share that link through text or email. FaceTime is also a free app available through the Apple App Store. Google Duo is the Android version of FaceTime.
WhatsApp
WhatsApp is a messaging and video chatting app used by 180 countries internationally. You can use this app to message, make voice and video calls, and share images, documents, and your location. WhatsApp messages go over the Internet instead of SMS texting, making it easier to use Internationally.
With many options for video chatting, ITC hopes you can enjoy seeing the faces of your loved ones this season.
---
---