September 9, 2022
It's Annual Meeting Time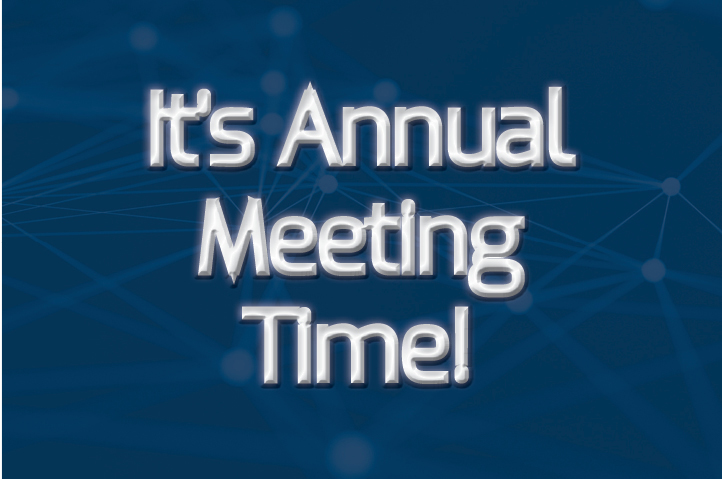 It's that time of year again; time for the ITC Annual Meeting! You are all invited to the 35th Annual Meeting of your Cooperative in Clear Lake on September 17, 2022. The meeting is again in person this year, so please attend if you feel comfortable.
Last year, your Coop celebrated 100% Fiber! This year's theme is "With Fiber, We Can!" Fiber has given our members a superior Internet service that has opened many doors in education, working from home, and growing and establishing businesses.
As well as being your Cooperative, ITC is a known and trusted Internet provider continuing its commitment to broadband in this region by expanding our fiber-optic network to the underserved. The Board of Directors and staff understand that broadband is vital for economic development in our rural areas. They strive to engineer expansions that benefit both the Cooperative and the recipients of our Fiber-Fast Internet. We are currently working on expansions in Lake Poinsett/Lake Albert areas and rural Codington County. Also, we recently added an area in rural Lake County and the City of Ivanhoe, MN, to our future expansions. The coverage map on page five displays the expansions. Along with ITC's investment in the fiber-optic expansions, ITC received funding from the Connect SD Broadband Grant Program and the FCC's Rural Digital Opportunity Fund (RDOF).
Lately, we've seen many new programs announced for broadband development. ITC continues to monitor these opportunities to serve the underserved and hopefully expand into other areas in the future. Every expansion is analyzed financially, as well as consideration on how it will benefit your Cooperative.
Come and join us at the Annual Meeting on September 17 and learn all the things WE CAN do with fiber. Registration starts at 9:30 AM. There will be a free gift for members and a lunch following the meeting. The first 25 kids will also receive a gift. Remember to bring your registration card printed on page seven of this newsletter. I hope to see you there!
---
---