December 30, 2022
Dial 511 for Road Conditions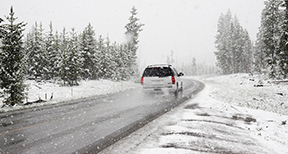 With the winter season comes the likelihood of hazardous driving conditions. It's a good time to remember to get prepared before you travel.
Before heading out, check the road conditions by calling 511 or going to www.safetravelusa.com.
It's also essential to have a survival kit. Your kit should contain a shovel, window scraper, non-perishable food items, candles/matches, extra clothing/blankets, and a flashlight with extra batteries. It is also important to make sure your cell phone is charged.
Be sure to tell someone where you are going and when you should arrive. Be safe; arrive safely!
---
---