We invite you to check back here for regular updates. We'll let you know of progress, timelines, and any other need-to-know items.
Our construction contractor made some good progress with the fiber installation for the South Lake Poinsett/Lake Albert expansion this Fall. We were able to get the fiber drops installed to the Lake Albert expansion area and a portion of locations of West Lake Drive. The remaining expansion locations will have fiber installed starting when the weather permits in 2022. We will be continuing to accept applications for anyone that hasn't signed up through this time period. We appreciate you continuing to spread the word on this project!
We do have some exciting news on installations for those in the completed sections of Lake Albert and West Lake Drive. We are currently waiting for some delayed equipment in order to start installations but received notification that we should have this equipment this month. Once we install the equipment, we will need to splice all the fibers from the houses to the splitter cabinet and test. We are hopeful that we can be ready sometime in late January to start installations in these areas!
When the time comes, we will be calling to set up the installation of service. We appreciate your patience; we know it will be worth your wait.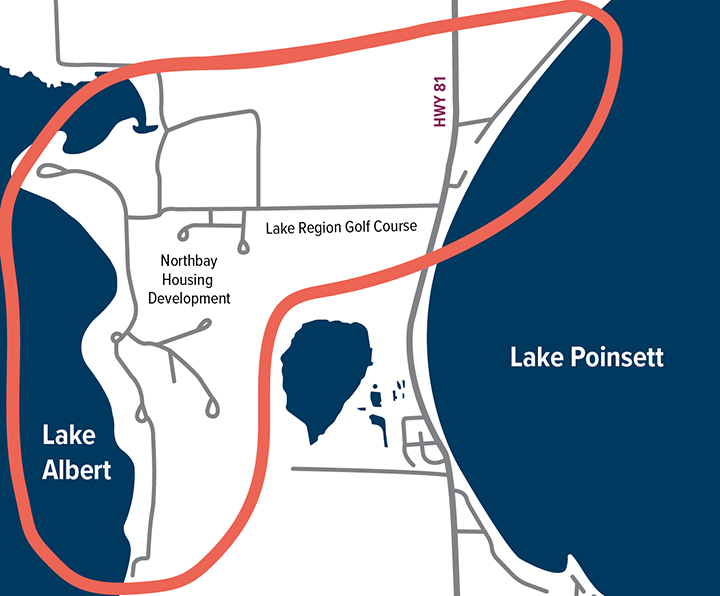 Exciting news! The fiber-optic expansion construction has started on Lake Albert. Don't let the crew pass you by, sign up today!
Thank you to those who have signed up for our fiber-optic expansion! Construction will be starting next week. With the sign up deadline of September 30th fast-approaching, we need your help. If you are able to encourage your neighbors to sign up, you will both be rewarded. Not only will you receive a $25 credit on your first bill, so will your neighbor. And, if you encourage 10 people to sign up, you credit will be $250! There is no limit! To earn the $25 credit, please have your neighbor type your name into the referral section on their online application. It's that easy! Please call us at 1.888.201.2929 if you have questions about the refer-a-neighbor promotion. Thank you for helping us spread the word!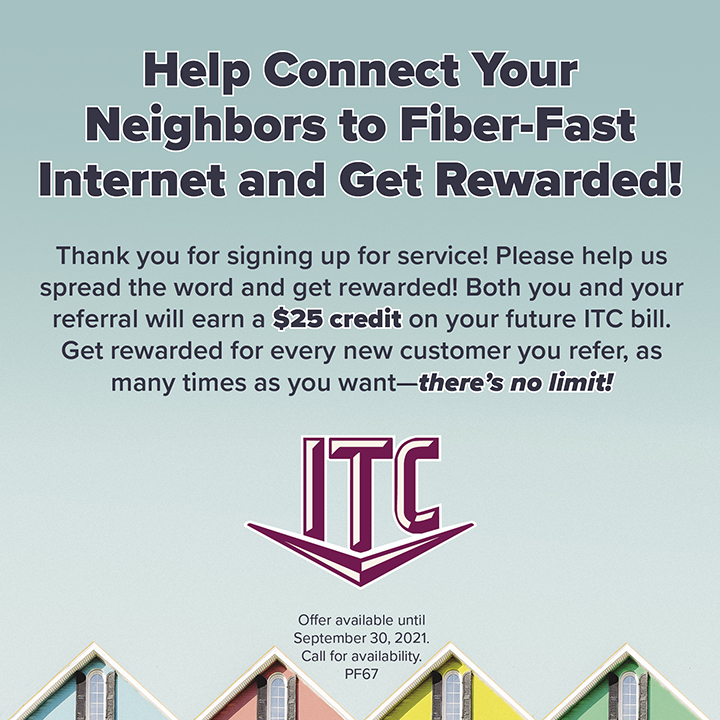 The construction for the South Lake Poinsett and Northbay/Lake Albert fiber-optic expansion will be starting in two weeks. ITC technicians have started pre-fiber visits. To get on the list for fiber-optics, please fill out the online application. If you have questions, please call ITC at 1.888.201.2929. Is your future fiber-fast? Sign-up today!