We invite you to check back here for regular updates. We'll let you know of progress, timelines, and any other need-to-know items.
Installations in Area #3 have started. A CSR will be reaching out to set up a time for your installation in the coming weeks.
ITC continues to schedule and install the locations in Area #1 and Area #2 that were completed last year. There is still time to get on the list for service with ITC. Contact us today!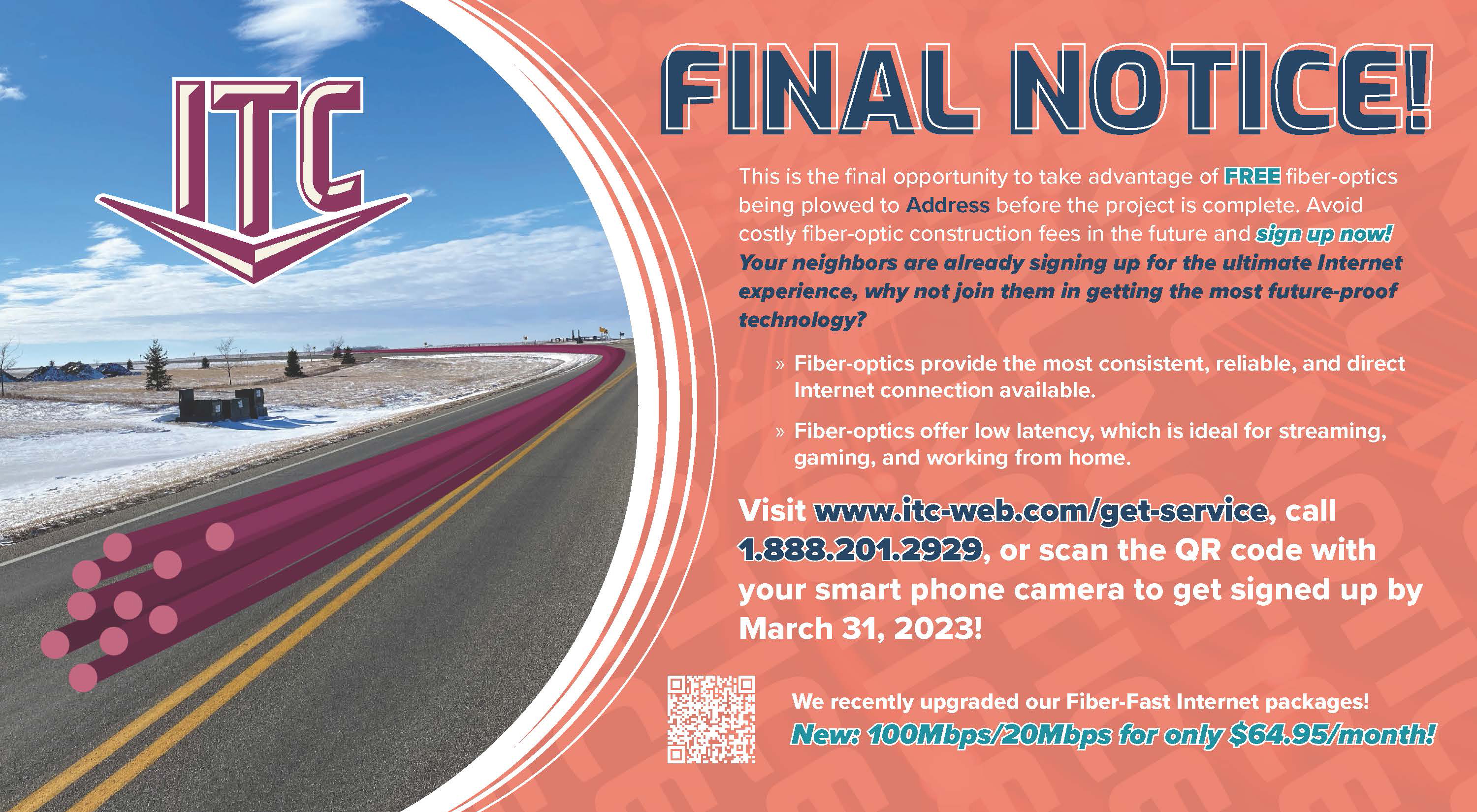 ITC kicked off the installations in Area #1 for the rural Codington County expansion today. Evan Brandlee was the first installation of the project! Enjoy your Fiber-Fast Internet from ITC!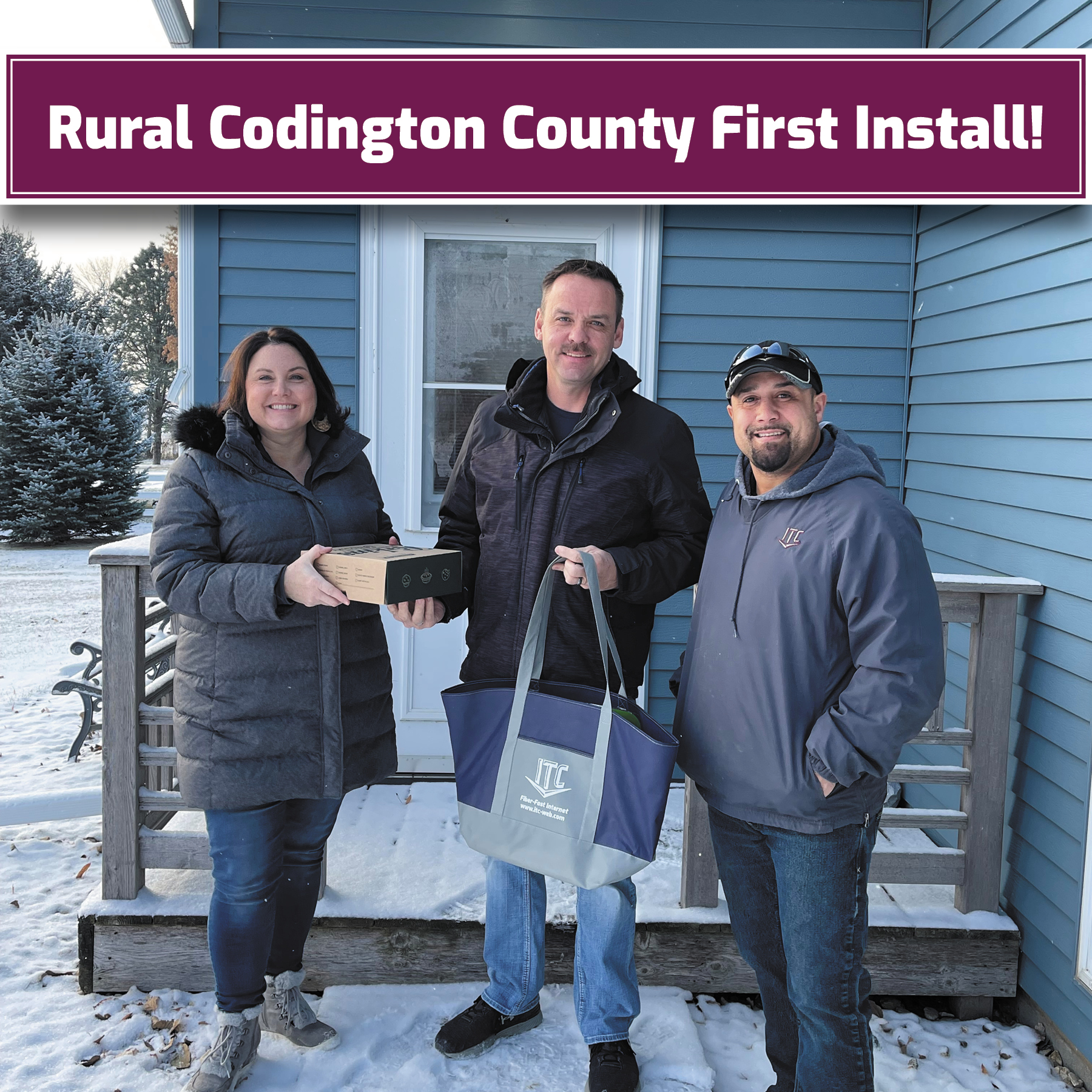 ITC recently mailed a letter and sent an email with an update to those that signed up for service in rural Codington County. We are kicking off installations in Area #1 on Monday!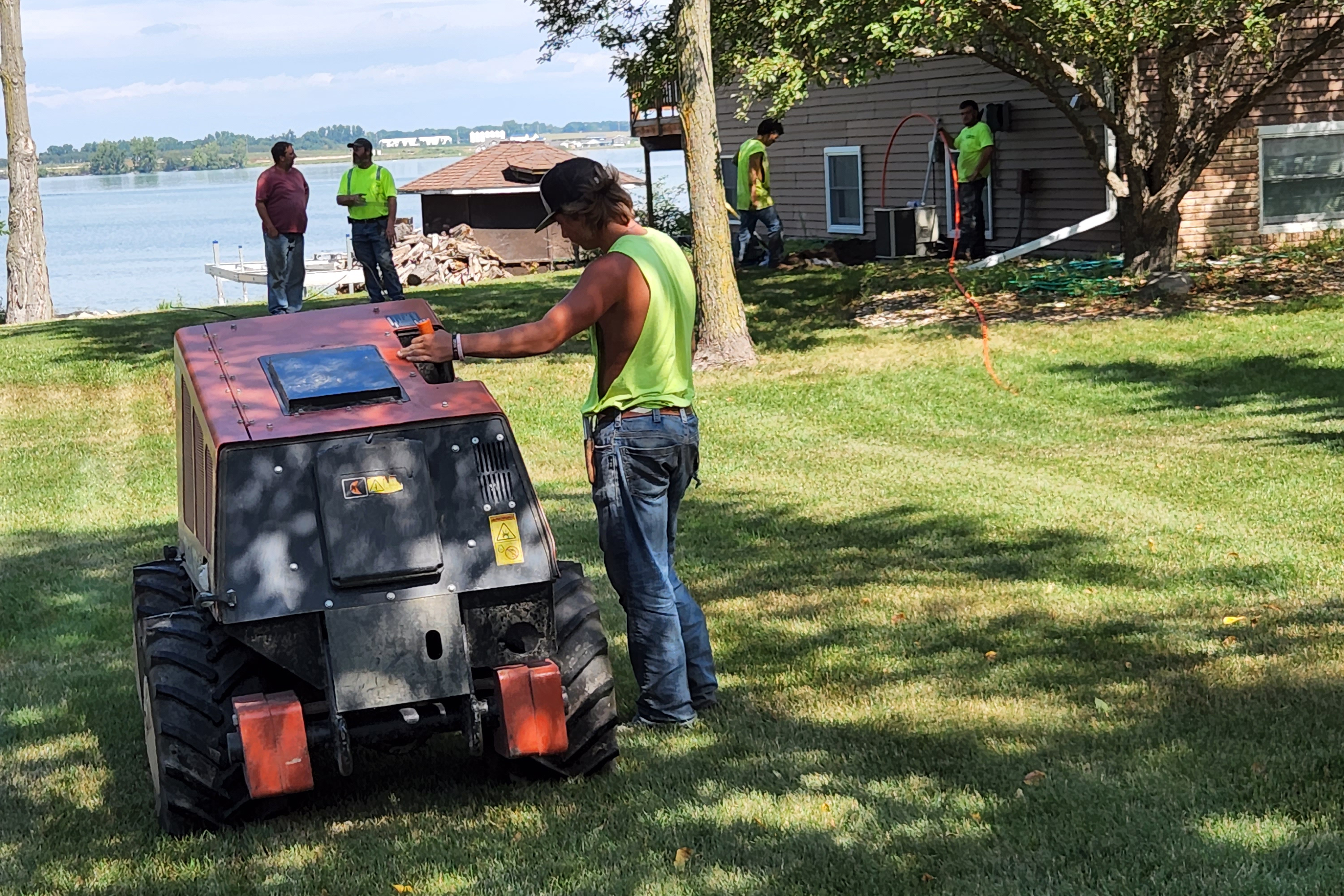 Drop crews continue to work in the southern section of the Codington County expansion. Don't let the crews pass your location, CLICK HERE to up today!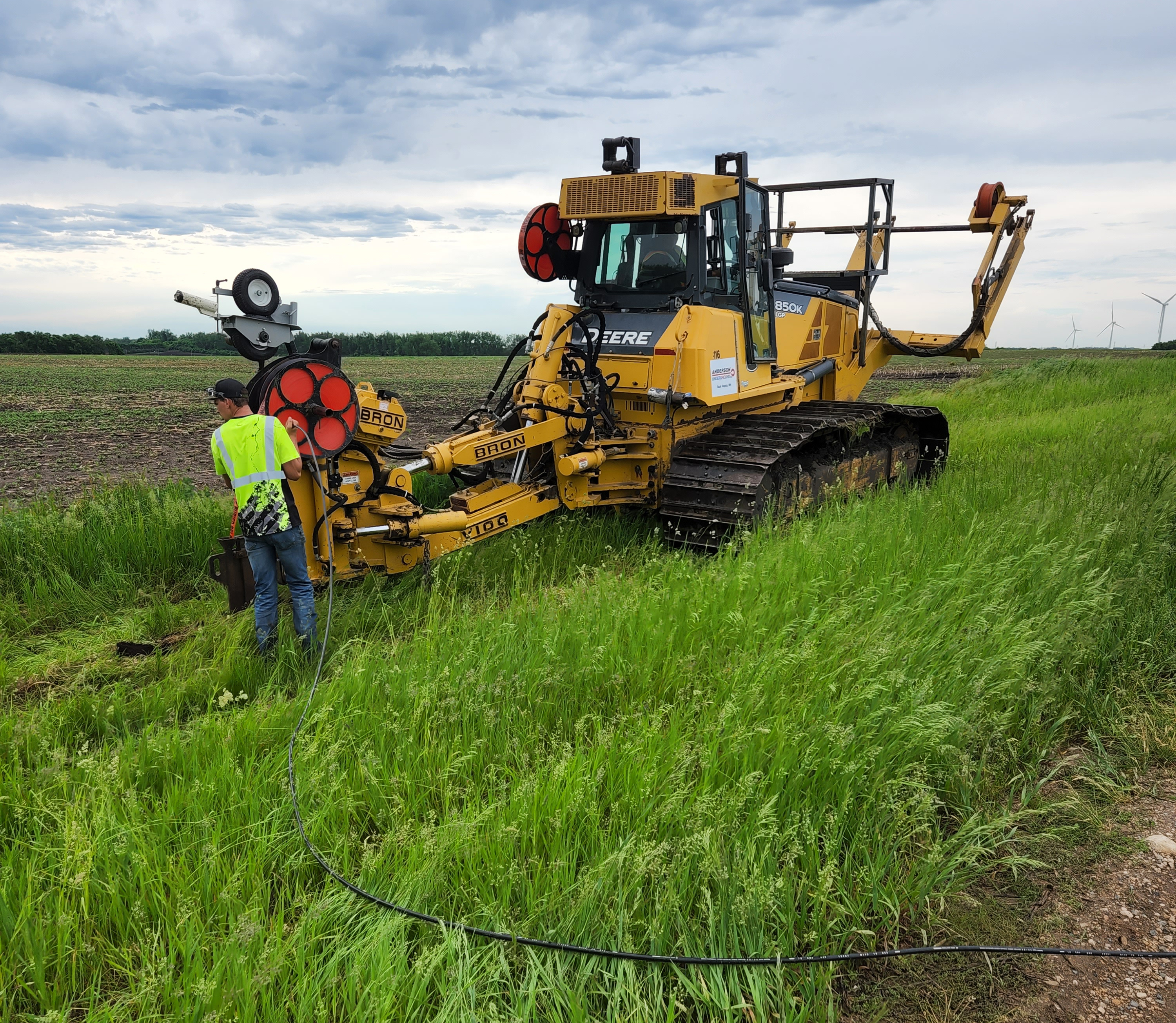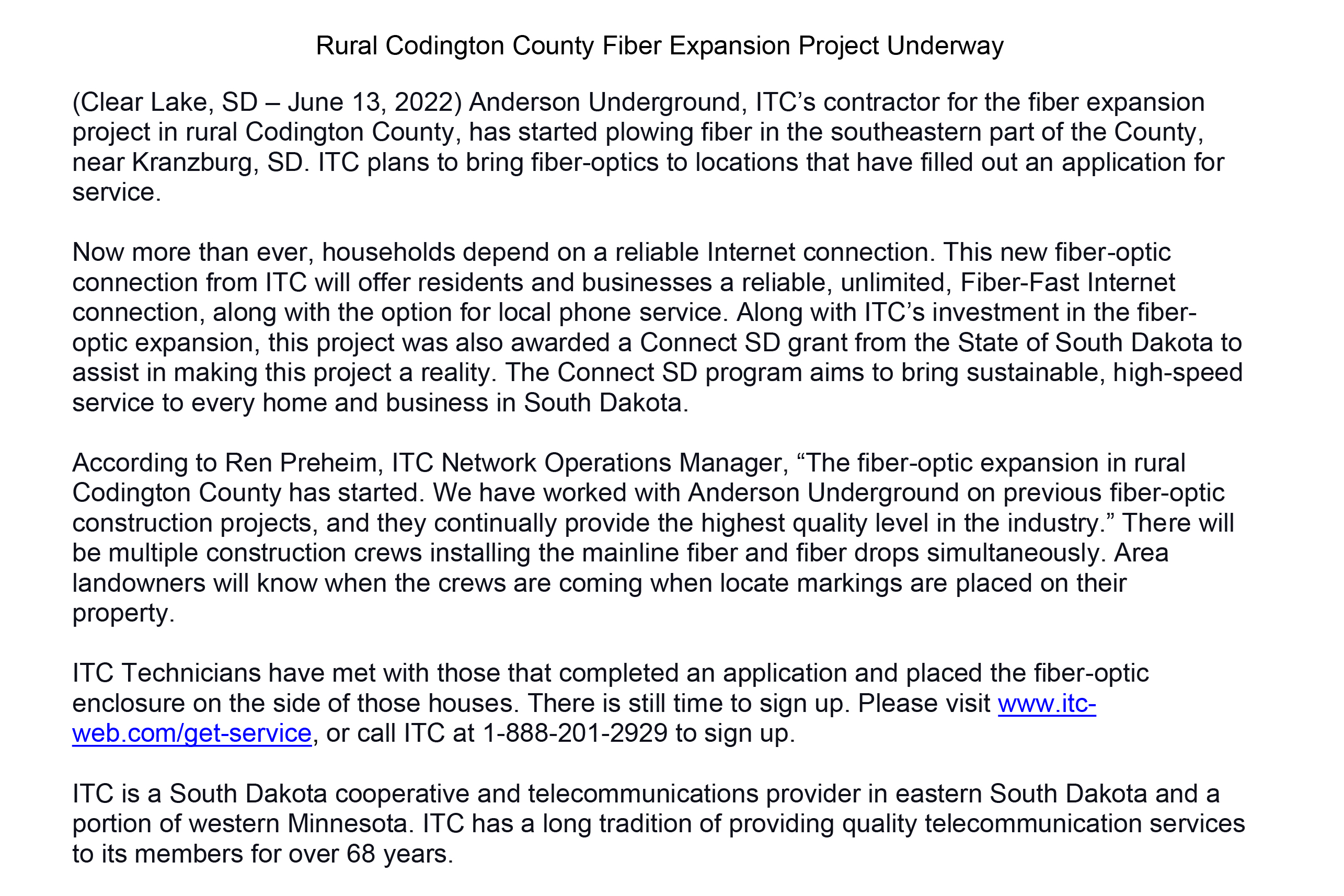 ITC is still offering FREE INSTALLATION! Construction starts soon, so this offer won't last much longer. CLICK HERE to sign up today!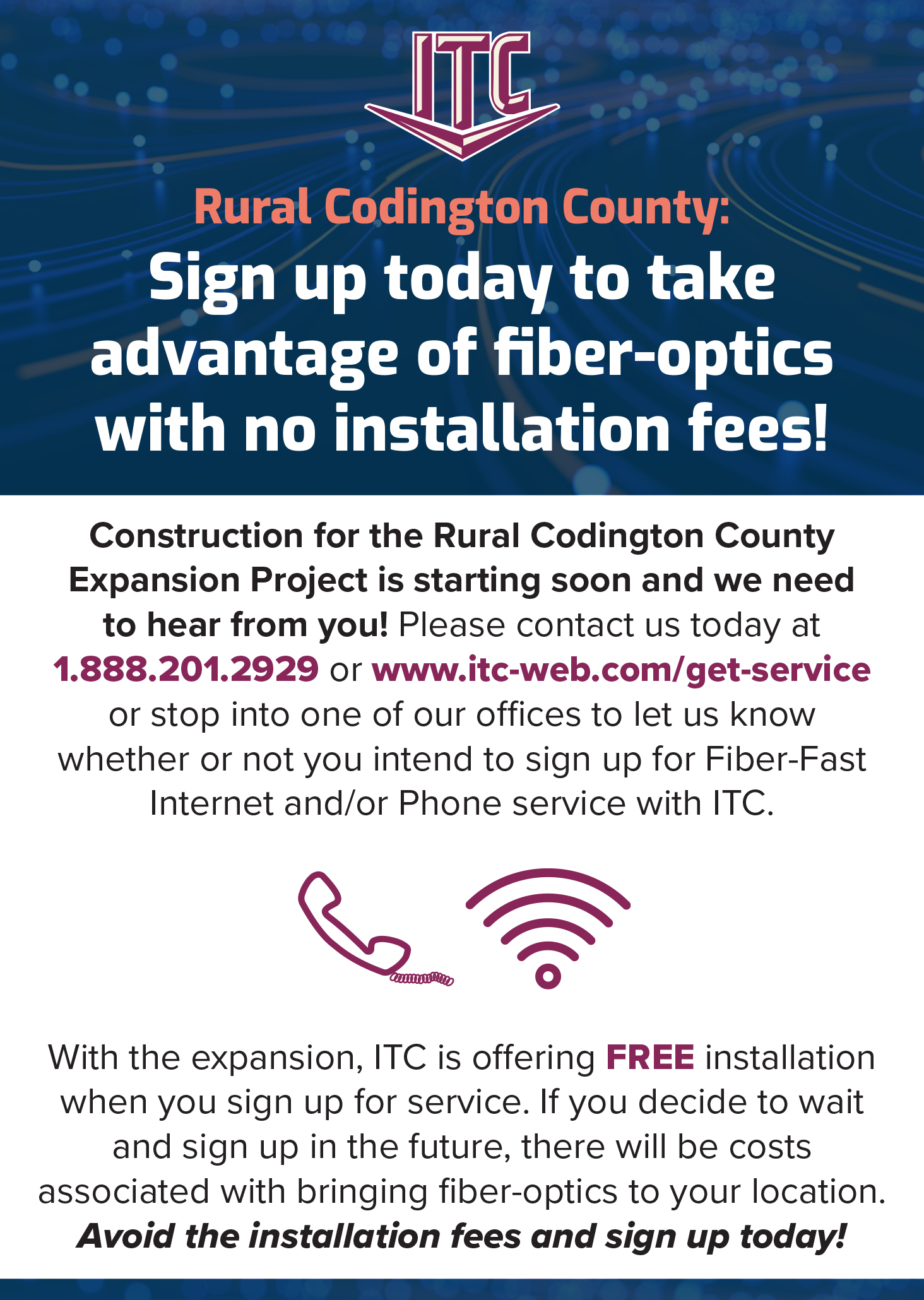 Thank you to those that have submitted your application for service! There is still time to get your application submitted – you don't want to miss out on the FREE INSTALLATION! Construction will start soon, so sign up today!
To sign up, CLICK HERE.
ITC is beginning construction in rural Codington County soon. This project will run into the fall. Contractors Anderson Underground, Northern Lights Fiber Optics Splicing, T&T Underground, Midstate Communications Contractors,
and R&L Splicing along with ITC staff will be doing the work. Check back to this site for future updates or call ITC at 1.888.201.2929.
ITC is taking over the KXLG conference room on March 24. This is the perfect time for you to visit with ITC about the expansion and get help signing up for services. Applications are due March 31, so now is the time to get all your questions answered.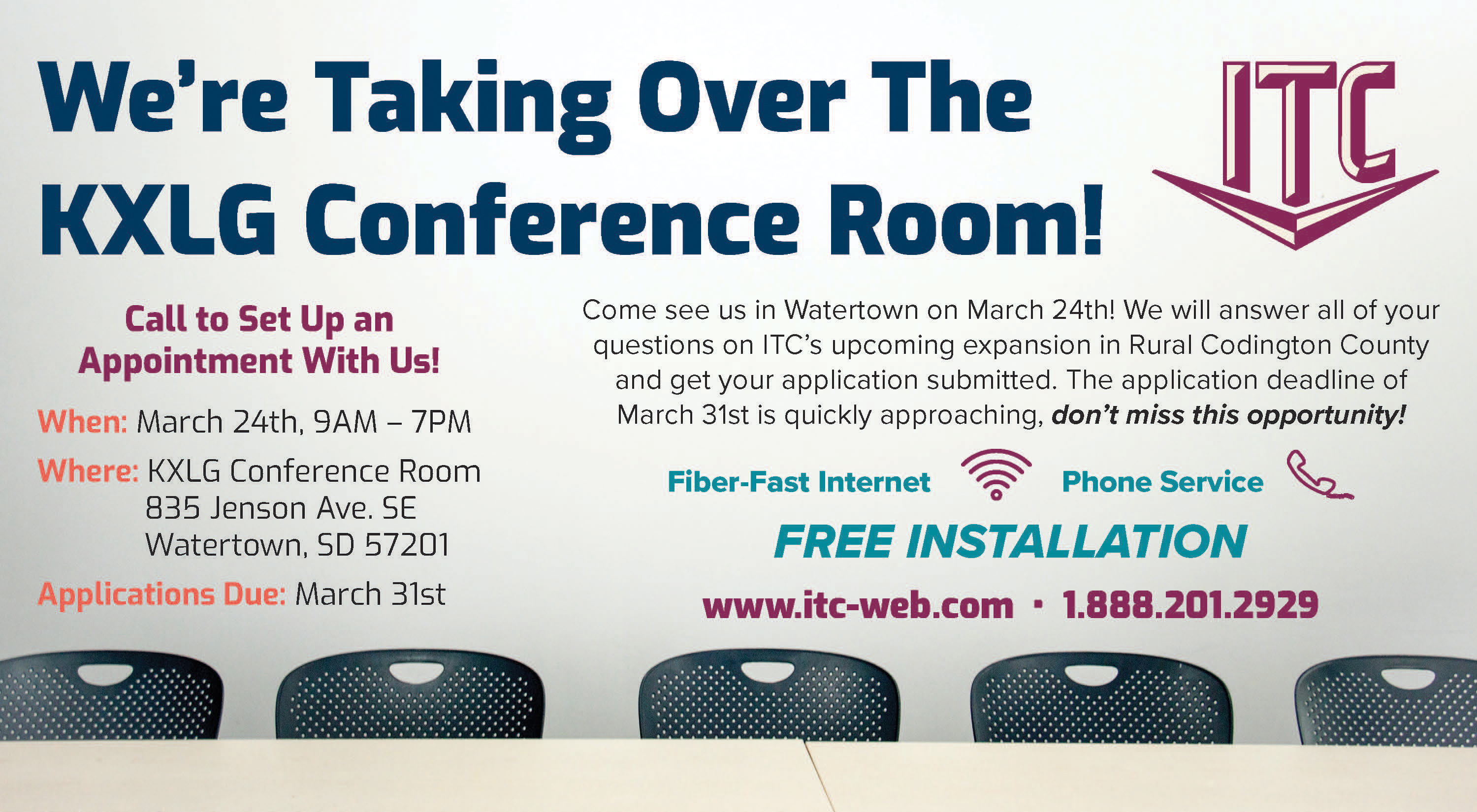 ITC has started the next phase of the expansion project, the pre-fiber construction site visit. Once you sign up for service, a customer service representative will call you to set up your appointment. During the pre-fiber site visit, the technician will discuss the plan for the fiber-optic construction. The technician will also mount a small box on your premise where the fiber will enter your home or business. This meeting is also a great time to discuss any needs for an Internet extension to an outbuilding. ITC has pricing options for a wireless or buried connection to an outbuilding that can be reviewed during the site visit.
If you have any questions, please call ITC at 1.888.201.2929. Thank you!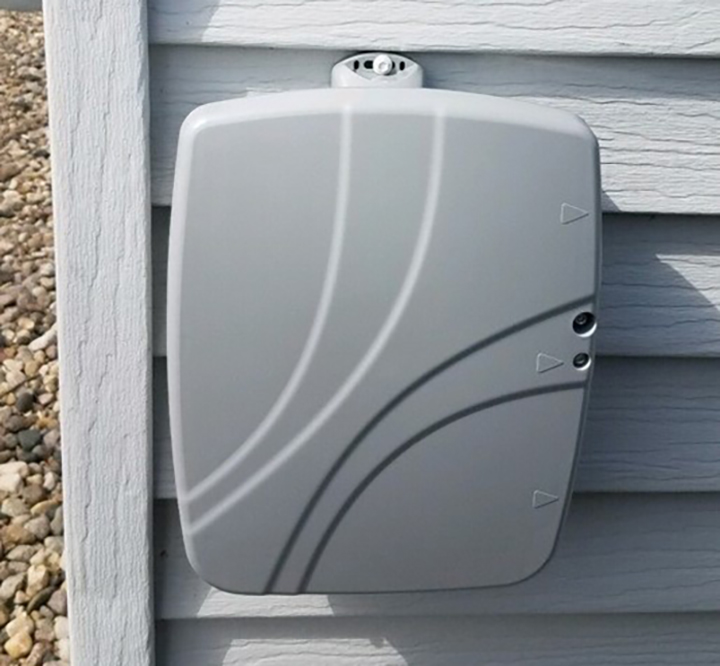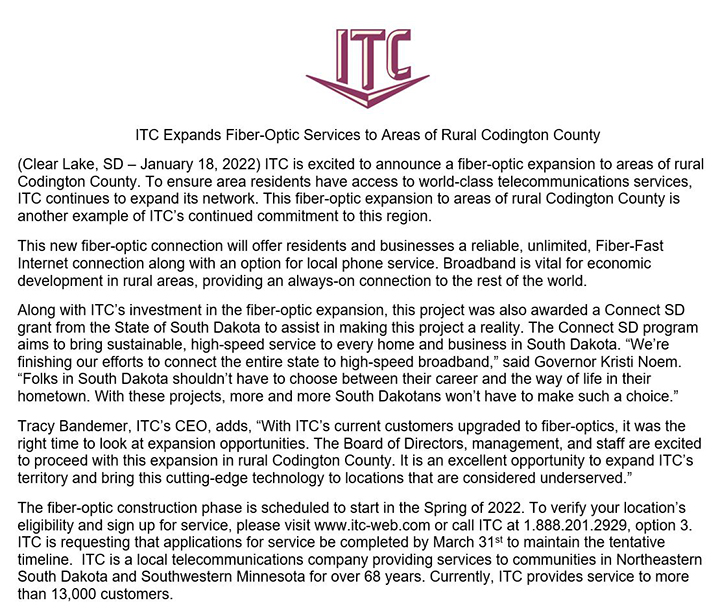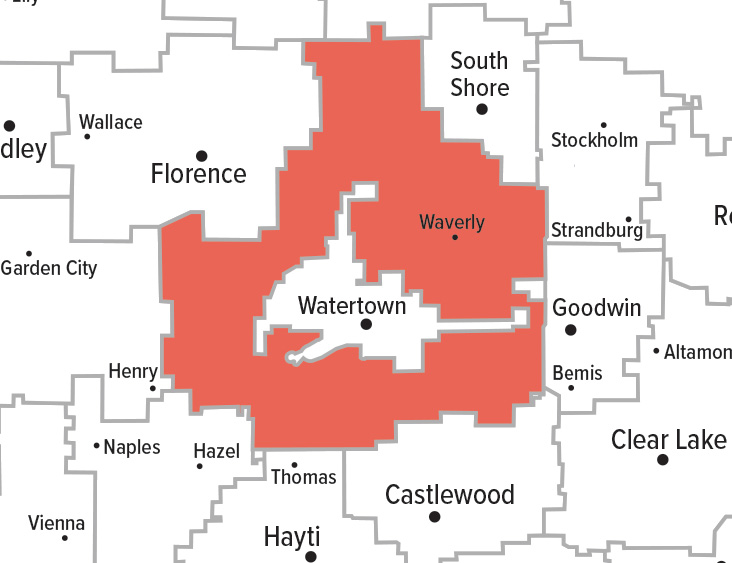 We are in the processing of mailing out letters to potential customers that are included in ITC's Rural Codington County expansion. Watch your mailbox!